Services
Communicate simply
Your international messaging will pack more punch when you've got one platform designed to go big, send fast, and produce results
Contact us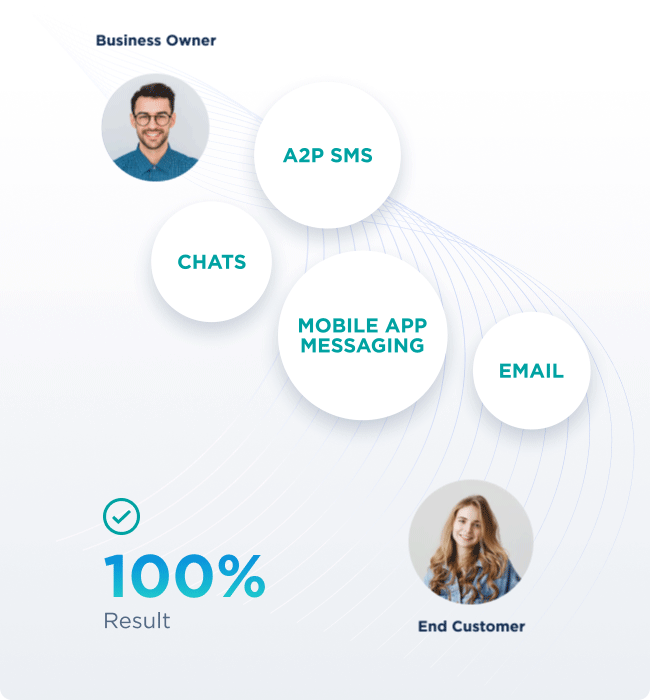 01
A2P SMS
Your global market is a message away with RCS and Bulk SMS services.
Reach customers across the world with text messages that boost customer satisfaction.
Know about it
02
Mobile app messaging
Make your in-app messages and push notifications personal and in-context.
Deliver content how your customers want, on Messenger, WhatsApp, Viber, or Telegram.
Know about it
03
Email
Your multichannel strategy needs integrated email; let the power of our platform do the work.
Create and monitor your emails, deliver them with an API or browser, and grab your customers' attention.
Know about it
Partner with us and watch your business change
You'll be delighted at the services we offer at 23 Telecom
Contact us